Decoy - alright - Ed Sheeran & Beyoncé - Perfect Duet (Decoy! Remix) - YouTube
Anyway, that's it. "Justice League" breaks the DC tradition of skipping out on having a post-credits scene, so if you wanna see it you'd better stick around an extra few minutes before rushing off to the bathroom.
At the rumor's height in 2015, Lavigne was in reality battling an acute case of Lyme disease while also divorcing husband Chad Kroeger, of Nickelback, following a two-year marriage. Lavigne told People Magazine about her condition saying:
There was nothing remotely friendly about Kyle St. Ives. Never has been if memory serves correctly. He has always been a sarcastic asshole and there has never been a moment in his thirty-six years were he would not make you feel like you were a piece of warmed over shit if he could. He thoroughly enjoyed it actually...the prick.

He has, in fact, made bets with his other high society assholes to see who could terrorize their subordinates the most. There was even a point system.

5 points if you made them cuss you out.

10 points if you made them so angry they'd have to be escorted out by security.

20 points if you made them seek out therapy.

30 points if you made them quit.

40 points if you made a woman cry. (Double if it were male.)

50 points if they had a mental break down.

60 points if you sent them to the loony bin.

70 points if you made them proposition you for sex to improve your behavior towards them.

80 points if they actually physically hurt themselves.

90 points if you had to call the cops to have them arrested once they attacked you. (Its not as if anyone could get close enough with the army of brain dead brutes protecting them.)

And 100 points for suicide.

There has never been a suicide in the company employees since they've started there stupid little game...thankfully...but I've encountered more than a few people who've either had a mental break down or had to be sent to the psych ward because they'd been pushed over the edge.

You'd think that with such unhappy employees that the St. Ives and Thompson Corporation would have gone belly up within a year but despite that, the company was doing better than it ever had. It made over two billion dollars last year and despite the economic crisis, they've been steadily making money ever since....It was just to bad that the St. Ives and Thompson Corporation was run by such an ass.

They all labored under the belief that if they could make the company more prosperous that, maybe St. Ives wouldn't be such a dick to them all anymore. Poor suckers actually believed in that little fairy tale.

Even though him actually being nice was as far fetched as a cow jumping over the moon, St. Ives paid each and every one of them more than any of his other society friends and he gave everyone an awesome health plan...it was his only saving grace to date.

It could lead one to conclude that he wasn't as bad as his other cohorts but to my way of thinking, he was just another degree of asshole.

An attractive asshole to boot.

At 6"6 he was the most attractive man I had ever seen. With his devastatingly baby blue eyes and inky black hair he was quite stunning. He had the classic roman features of his ancestors and the muscled body of a spartan soldier. I can just imagine him dressed in the crimson clock of a soldier with his golden shield and deadly spear. I wouldn't want him to wear the helmet though; his hair was just to pretty for that.

You could say that I've had more than one fantasy about that.

So, with that delightful information fresh in your mind, I'll introduce myself. My name is Heather Cromwell, and, just so you know, so you don't get confused, I'm in love with my boss.

I have been the Personal Secretary to Kyle St. Ives for six years and counting. I can still remember the first day I started my job...it was one of the worst days I've ever had. The whole day I was constantly razzed about being to slow or not doing things the way they should have been done...I was even yelled at because I took a pee break. In front of everyone too. That just made the whole situation ten times worse.

That day when I went home I crawled under my bedroom comforter and just cried like a little baby. If I could have I would have crawled under the nearest rock and hid from the world for the rest of my life. I swore to myself that if I ever got the chance that I'd tear Kyle St. Ives balls off and shove them down his throat.

As luck would have it, I ran out of coffee that very morning and had forgotten to buy more on my way home so after a rather tension filled sleepless night I went to work. Now, I don't know about the rest of the world but I am a coffee junky. If I am not on an almost constant supply of caffeine it's like I'm PMSing...but on speed.

I'm at my meanest when I am in withdrawal mode and Kyle St. Ives made the mistake of starting stupid shit with me before I could even grab a cup of crappy company coffee...and they didn't even have any so I was about to make more when he cornered me in the break room.

He started to rail at me about how bad I had done the day before and how I needed to get my sorry ass in gear if I was going to work for him, so I just hauled off and nailed him with the empty company coffee pot across the head...shocked the hell out of his bodyguards.

Then everything just kind of happened at once, really. I was immediately detained and thrown into the nearest empty room where they proceeded to lock me inside. I hadn't realized it then but there had been someone laughing in the background after I knocked my boss out. And that laughter had belonged to none other than St. Ives business partner, Coriander Thompson.

The man who was about to change the course of my future.

He was the first brave person to approach me that day, bringing with him the life giving elixir called coffee...and not that crappy bargain crap I had expected from the company stores but imported French vanilla dark roast that the memory of makes my mouth water even now. He didn't say anything to me till I had finished two whole cups of the beautiful elixir and spoke first.

"I think I love you." I sighed as I set my cup down for a refill. "Whomever you may be."

"If I were about twenty years younger, my dear, I just might take you up on that." He laughed, his clear green eyes alight with mischief in his elderly face. "But alas, I am only here to make you a proposition about your job."

"I'm fired aren't I?"

"Hardly, my dear." He replied as he held out his hand to me. "I find you far to interesting to let go."

"Thats very kind of you to say but I doubt that you could keep me here if St. Ives fired me." For some reason I took an instant liking to the man. His kind green eyes reminded me much of my own Grandfather's.

"Actually, I can." He laughed softly before extending his hand. "I am Coriander Thompson, my dear. You are from this moment on off St. Ives payroll and on mine."

"You're Coriander Thompson...St. Ives business partner...that Coriander Thompson." I was in shock. I couldn't believe that such a nice man could be the partner of one such as St. Ives. He was just so nice...and old.

"Yes, Ms. Cromwell, I am indeed old." Shit...did I just say that out loud? "That boy has no choice in the matter considering that this is a family run company and my grandson, David, isn't going to take up the reins of his half of St. Ives and Thompson for another three years."

"Oh, sorry."

"No worries, Ms. Cromwell." He laughed good naturally. "I get that all the time."

"So, why aren't I fired?"

"I also have half a say in who is employed here as well." He replied as he refilled my cup of coffee. I hadn't even realized I had drank it till that moment."And my David is going to need an ally if he is to work here."

"So I'm to be his secretary?"

"Oh no, dear, you're still going to work for Kyle."

"But you're going to be paying me?"

"Exactly." He nodded approvingly as he took out a briefcase from beneath the table. "You are to be my source of information in the activities of Kyle, my dear."

"A sort of spy then?" I had no problem with being a spy personally but I hated to have to tell Mr. Thompson that even though he might want me to act as a spy, the plan may very well blow up in his face. Him keeping me around would raise a few red flags to begin with and St. Ives didn't strike me as an idiot in the least. "I don't think it's going to work."

"Of course it will." He replied as he waved his hand at me distractedly before removing a sheath of papers from his briefcase. "You're my decoy."

"Then how will I help your grandson, exactly?"

"You'll just make his transition as easily as possible, Ms. Cromwell." He held out a pen to me as he slid the papers across the conference table toward me. It was a contract. "The real spy will do the spying but you are going to be an in sight champion for David. Your purpose is to not only distract from the real spy but to help David whenever Kyle is being difficult."

"You mean for me to try and convince St. Ives to go along with your grandson."

"In a manner of speaking." He shrugged, smiling one of those cat ate the canary smiles.

"You're not going to destroy St. Ives...are you?"

"Oh no dear, just use him to destroy his friends."

"Alright." I wasn't quite mean enough to knowingly ruin someone knowingly.

"Then do we have a deal?" He tilted his head toward the contract inquiringly. "I would never hurt my best friend's grandson, but I can't let his little club get away with their activities."

"Are you going to tell me about those?" I already knew the answer but decided to ask anyway. I was just a glutton for punishment.

"Better you not know."

"Alright then."

"That contract was designed to protect your personal interests. You will not be persecuted, harmed, or otherwise if our little venture goes to court. Your name will be held in the strictest of confidence and only revealed with your knowing permission." Mr. Thompson stated, automatically falling into the comfortable position of businessman. "Just sign, and I'll take care of everything."

"What's the catch?" There was always a catch in any business deal. I just wonder if I'll be able to keep to this one.

"You are never to reveal the nature of your involvement to anyone until necessary and you are never to become involved in any dealings that involve the members of Kyle's society friends. You are also never to reveal your purpose to Kyle...no matter the circumstance."

"Alright." That was easy enough...it wasn't like I would ever really get close to St. Ives or any of his friends. I could keep the secret.

"Then do we have a deal?"

"Deal." I signed my name with a flourish, unaware of how my feelings would change over the upcoming years.

Coriander Thompson then proceeded to inform me of The Game. Not only the rules of the game, but the point system as well. And I realized that even if I had knocked the sorry bastard on his ass, he couldn't fire me willingly without conceding a loss of 400 points. I had nothing to worry about...but the fact that Mr. Thompson wanted to keep me around was just a little extra added protection. Made me feel a little better to know that I had an ally in Mr. Thompson...even if I was his accomplice.

Then the sneaky old fart informed me of another little stipulation in the contract. I was not only his little 'pretend' spy but would also act as a sort of protector for the other employees. I couldn't outright interfere with them but I could drop a hint as a caring friend. I could be a sympathetic shoulder to cry on and urge them to seek out the help they needed to cope.

I was in fact a major part of the reason that there have been no suicides at St. Ives and Thompson.

I was very proud of that fact...hell, I'll even pat myself on the back right now.

"What the hell are you smiling about?" An irritated growl came from behind me. It was a voice I knew well. Not only a voice I loved to listen to but couldn't start my day off right without hearing...it was Kyle St. Ives voice.

"Nothing sir." I answered, smiling sweetly as I turned around to face him. "Just a little joke I remembered from yesterday."

"You are completely fucked up, you know that?"

I know....I love you, don't I. One had to be in my sort of situation. I mean, it wasn't exactly normal to love someone who obviously hates you. "Although that may be, I'm a nice sort of fucked up don't you think?"

I'm not sure what gave him pause more...the fact that I was actually talking to him as an equal or the fact that I was taking his comment so blithely. I know it unnerves him to have me talk to him the way I do...that's part of the reason why I do it but the other part is because I just can't be afraid of him anymore.

"Just get back to damn work." St. Ives huffed before striding out of the employee break room. You'd think that he'd be a little apprehensive about stepping foot in there again but from all outward appearances he doesn't have a problem with it...although, half of the reason he doesn't feel that way may be because the company now buys my favorite brand of coffee. There also always appeared to be a full fresh pot ready for when I went to get a cup. No ones ever said anything but I bet St. Ives had a hand in the whole thing....smart man.

A smart yummy man. Particularly dashing today in a coal black Armani suit, solid navy blue tie, and crisp white shirt. Complete with shiny black shoes. He was absolutely delicious today...his eyes practically glowed with his hotness.

I am sorry to say that he probably took extra care to took yummy for his new flavor of the week, Cassidy Reynolds.

God, I hate that woman.

She was the a-typical brand of empty headed débutante. I swear her head was filled with fluff and with her every other word being 'like,' or 'awesome' my IQ dropped five points every time she came to visit St. Ives in his office.

Visit being the operative word...more like afternoon booty call.

Did he not realize that he had a fine ass woman already on hand.

He should never have to dumb himself down just because he wanted a fine piece of ass...I mean, I could be his piece of ass...

"Break times over, Cromwell!" St. Ives suddenly called from the open door of his office, his smooth baritone echoing throughout the entire office and educing an almost eerie silence. "Move your ass!"

A piece of ass that'd like to smack him around awhile.
Sorry! To access this site you need a browser that supports frames!
(Microsoft Internet Explorer version or later and
Netscape Communicator/Navigator version or later will do it)
People used to explore the dimensions of reality by taking LSD to make the world look weird.
Now the world is weird and they take Prozac to make it look normal.
Bangstrom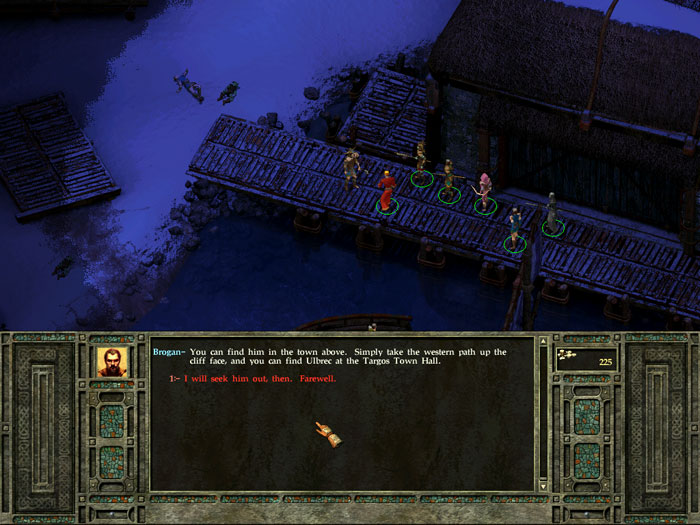 oh.howtostopbullyingblog.info